Made in the USA the Hatpoint Target Stand "multi-width high impact tough polymer target stands" will make your target shooting experience organized ,simpler and happier. Our target stand allows you to effectively display your targets just about anywhere. You can change the width configuration of your target stand to hold quite a few different targets and scenarios. Rifle shooters, hand gunners, hunters, Law Enforcement gun ranges, and competition teams find this stand to be a useful tool for setup, training, practice, and storage. Use of this target stand promotes responsible recreational shooting on public lands.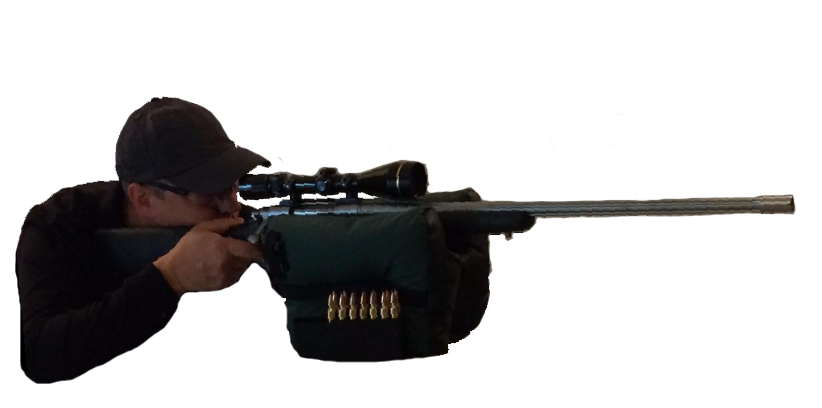 One stand can effectively display targets of different widths commonly found at sporting goods stores and on-line.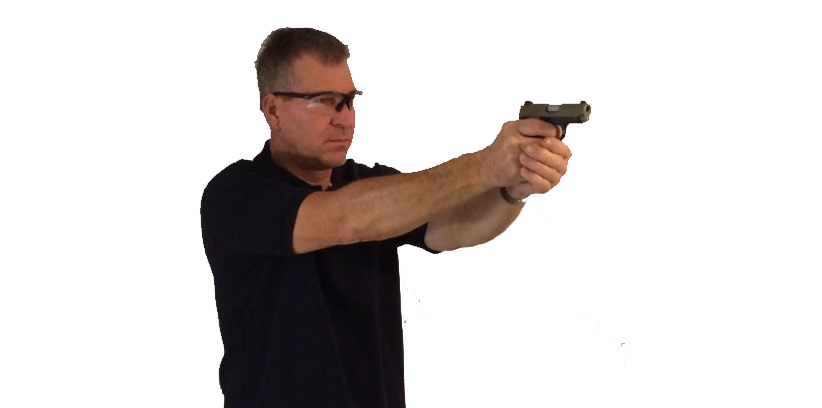 Improving your hand gun skills is important. Our target stand allows you to easily transport, set up and practice more efficiently enabling you to take more shots in less time.
Multiple target widths – 6" 7" 8" 10" 12" 14" 16" 18" 20" 23" 24".
Use with official USPA, IPSC, IDPA silhouette targets and any 12" wide targets that turn fluorescent on impact.
Light weight & robust design.
Portable – take down design. Easy for set up and storage.
Stake holes for securing at range or field.
Allen wrench provided for assembly.
Impact resistant engineered polymer construction.
Integrated clip design to hold variable factory milled widths of 1 X 2 fir strips commonly found at Lowe's, Home Depot or lumber stores, (fir strips not included)
No shimming required to hold fir strips.
Made in the U.S.A. – Manufactured to USA standards.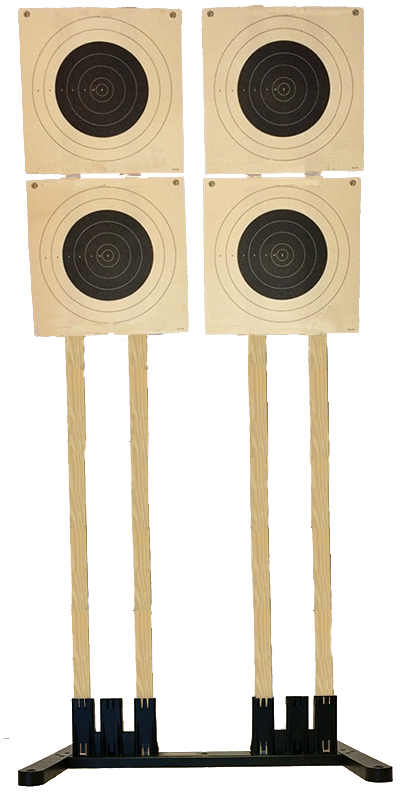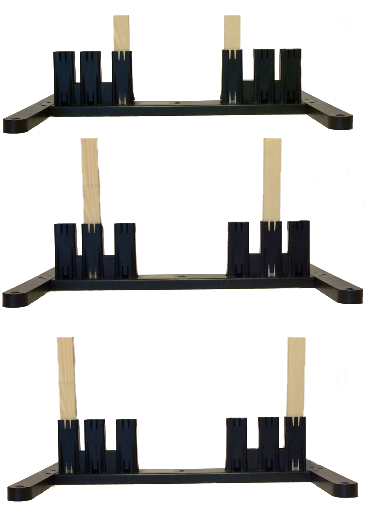 Tracked UPS Ground Shipping!
Offer good in the lower 48 states of the USA.
Hatpoint Target Stands are portable, durable target  stands for the shooting enthusiast.
MADE IN THE USA